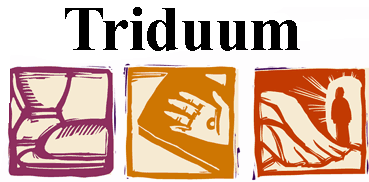 Triduum Liturgical Minister sign up sheets are available in the sacristy this weekend.
Plan to join the choir for our Sacred Triduum Celebrations of Holy Thursday, Good Friday and the Easter Vigil. Call Charlene at the rectory or drop by the piano after Mass for further information. Rectory: 216-861-5343.
Please join us between masses on Sunday, March 26 2017, in the church as we continue our study of Triduum and planning for Holy Week and Easter Sunday.