St. Malachi, St. Patrick and St. Wendelin (the Near West Partner Parishes) are delighted to offer the newly updated Formed platform for all St. Malachi parishioners. Formed includes over 4000 Catholic titles — movies and documentaries, bible studies, kid's programming, lectures, audio dramas, e-books, and much more. Check out the articles at the left regarding how to get access to the platform from your TV, computer, or smartphone. During late 2019, the platform was updated so if you signed up before that, please see the "Returning Users" section below for new sign-in procedures!
Important note: when signing up, select "Near West Partner Parishes" as the parish!
Resources
Accessing the NEW FORMED
The New Formed!
Using your Roku
Formed on Roku
Formed Help Center
Formed Help
Check Back for Additional Resources!
May 14th, 2022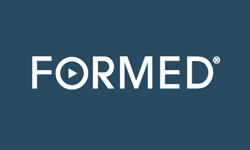 St Malachi and St Patrick parishioners have free access to FORMED.org—The Catholic Faith on Demand. To create your free account, go to www.formed.org. Click "sign up" as a "parishioner" of