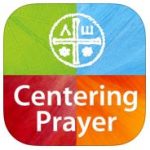 CENTERING PRAYER
Join fellow parishioners for Centering Prayer every Tuesday at 10AM via Zoom. To register, contact Mary Warren via email or telephone mwarren25 @cox.net or 216-221-2975. We will send you a Zoom link a few days before the prayer.
A MOMENT FOR INTERCESSORY PRAYER
Let us pray for all of the members of our St. Malachi parish, their intentions, and all of the people on our prayer list on Thursdays at 7PM.