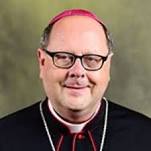 Join fellow parishioners after 10AM Mass on October22,2023 in respectful conversations about the recently issued policy by the Diocese of Cleveland regarding issues of sexuality and gender identity.
Please read the policy PRIOR to the conversations, you will find a link to the policy and also a letter from the bishop at: https://www.dioceseofcleveland.org/offices/parish-life/marriage-and-family-ministry/human-sexuality/human-sexuality-gender
The policy will also be available at the church entrances. The small group conversations will occur in the Hall after Sunday Mass. Please contact Judy Slivka with any questions at CouncilChairperson@stmalachi.org.