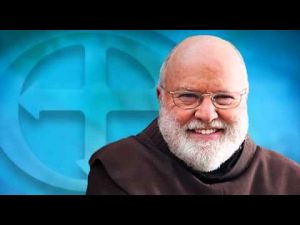 On Saturday, September 16, 2017, join men from St. Malachi, St. Patrick and St. Wendelin for Fr. Richard Rohr's webcast: Drawing from a Deep Well at John Know Presbyterian Church, 25200 Lorain Rd., North Olmsted. Gather at 10:30 AM; the webcast begins at 11:00 AM; discussion follows. Pizza and drinks are provided.
Contact Jeff Barbalics (216) 631-3343 or mailto:jbarbalics@cgginc.com or Mike Graham (216) 228-8815, mailto:mmrsgraham@msn.com
This is a great way to deepen your spiritual journey.