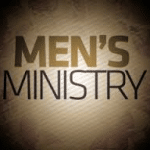 St. Malachi, St. Patrick & St. Wendelin men are invited to the
Men's Gathering Breakfast at Blessed Trinity 14040 Puritas Ave. (corner of W-140 St.) on Saturday, November 19, 2016 from 8:30–10:30am (Please arrive early) Cost is $3.
Guest Speaker: Alfredo Myers, St. Malachi.
Questions: call Jeff Barbalics 216- 631-3343 or Mike Graham 216-228-8815.