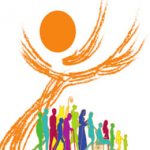 UPDATED SYNODAL LISTENING SCHEDULE  FOR ST MALACHI & ST PATRICK
Our Synodal Listening sessions have begun and  the following are scheduled:
Wednesday, January 5, 2022 at 7 PM online
Saturday, January 8, 2022 at 11 AM online
Sunday, January 9, 2022 at 9:45 AM in-person at St  Patrick Lower Hall
To register for a session, contact christy.bartley@ stpatrickbridge.org. For questions, contact stephanie.p@stmalachi.org. Join us!