St. Malachi Parish Retreat
---
SORRY – THE RETREAT HAS BEEN CANCELLED.
Friday, August 5 – Sunday, August 7
Schedule
5:00 PM Friday  – Gathering
6:00 PM Friday – Dinner
7:00 PM Friday – Formal Program Begins
1:00 PM Sunday – Formal Program Concludes
---
Location
St. Leonard Youth Retreat House
4076 Case Rd.
Avon, OH 44011
216-861-5343
---
About the Program
The program features shared scripture, music and meals as well as breakout groups for children, teens and adults.  Weather permitting, both indoor and outdoor activities are scheduled.  All meals are provided.  If you have dietary restrictions, please contact Stephanie Pritts at (216) 861-5343.  The program will conclude with Sunday Mass which will finish by 1:00 PM Sunday.
---
Who Should Attend?
This retreat is open to all St. Malachi parishioners and guests.  The various programming is designed for all ages – children, teens and adults.  Single, divorced, widowed and married, with or without children are welcome.  Children must be accompanied by a parent or responsible adult.
---
Cost
A suggested donation of $35.00 per family is recommended.  Donations may be dropped in the collection basket with the word "Retreat" in the memo, mailed to the rectory (2459 Washington Ave. / Cleveland, OH 44113) or be given during the retreat.
Financial Hardship should not hinder attendance.  Contact Stephanie Pritts at Stephanie.P@StMalachi.org or via phone at 216-861-5343 for scholarship assistance.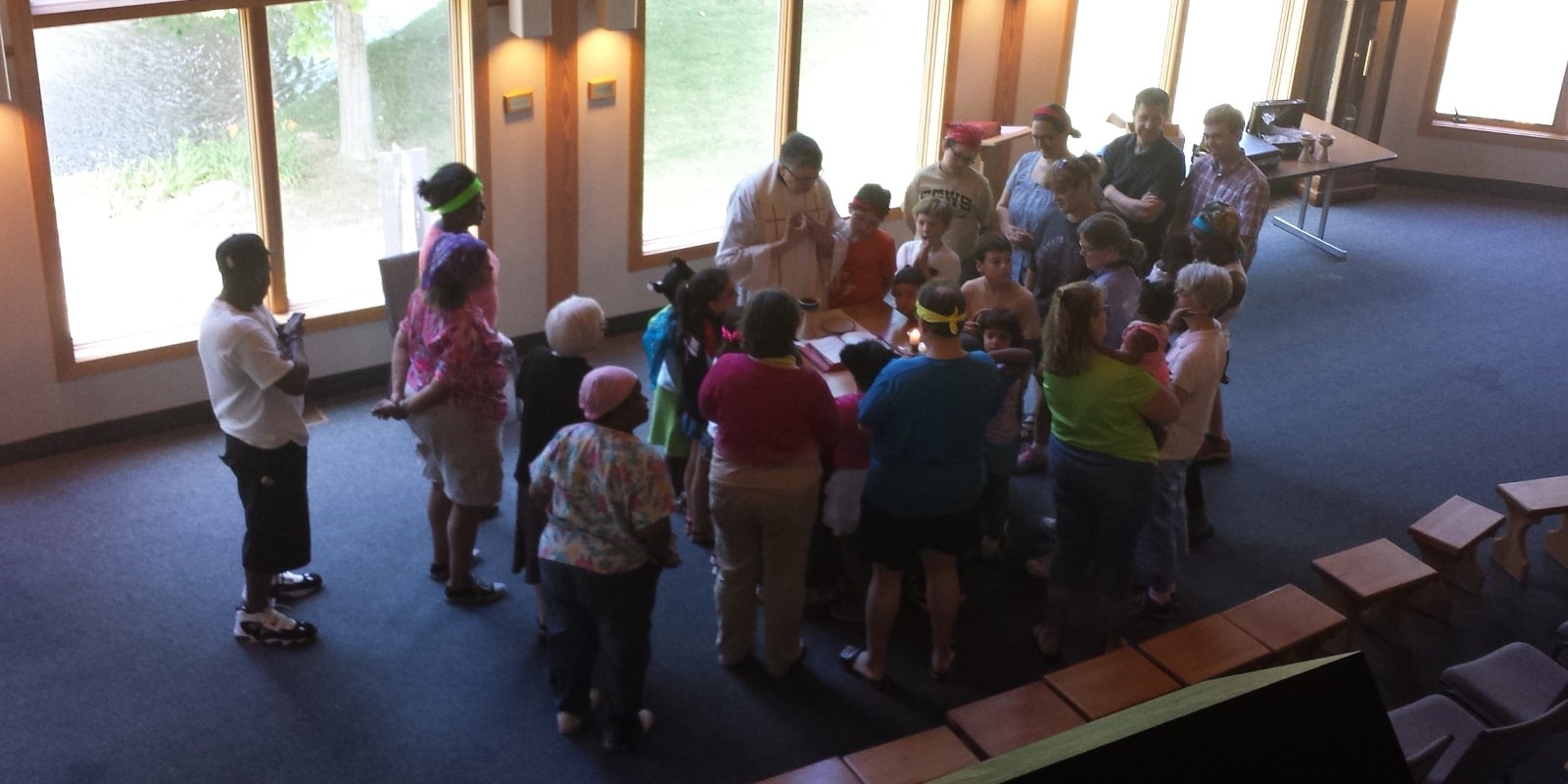 Fun, faith and community in a relaxed & supportive atmosphere
This is the fourth St. Malachi Parish retreat.  Our goal is to strengthen faith and build community while having fun and including time for relaxation.  The "Egypt" theme, Joseph's Journey from Prison to Palace, breaks open the daily living of our faith.
About the Facility
The St. Leonard Family Retreat center is a  beautiful facility in Avon, Ohio.  Sleeping facilities are two large dormitory style sleeping rooms with 16 bunk beds in each dorm.  Each dorm includes a bathroom with private stalls and spacious showers.  Participants can choose to stay overnight or commute.
For Questions, Please Contact:
Stephanie Pritts
(216) 861-5343
Stephanie.P@StMalachi.org
Plan on Attending? Please Register Below:
RETREAT HAS BEEN CANCELLED . . . . .