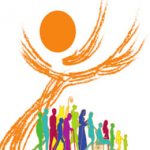 "It is precisely this path of synodality which God expects of the Church of the third millennium." -Pope Francis
The entire People of God, in all its diversity, is invited to participate in the upcoming Synod which will focus on the three pillars of a Synodal Church: communion, participation and mission. communion, participation and mission.
• To gather together as people of one faith
• To engage in dialogue and respectful listening to one another
• To witness to the Good News of God's love in the world.
Pope Francis has announced a Synod on Synodality, which is our way of journeying together as Church in the Holy Spirit. Each Diocese is expected to be involved in the process and to submit its results to Rome early next year. The
Cleveland Diocese Parish Life Secretariat has rolled out the process and is asking that every Parish be involved. Many voices need to be heard!
St Malachi and St Patrick will host both in-person and online facilitated sessions of Guided Prayer and Conversation. All are welcome to participate in a single 60–75-minute session at a convenient time. Responses are recorded but
anonymous.
Gatherings will occur:
Sat. Dec 4 at 5 PM in-person in St Malachi Hall
Sun. Dec 5 at 11 AM in-person in St Malachi Hall
Mon. Jan 3 at 7 PM online
Wed. Jan 5 at 7 PM online
Thu. Jan 6 at 10 AM online
Sat. Jan 8 at 11 AM online
Sun. Jan 9 at 9:45 AM in-person in St Patrick Lower Hall
Sun. Jan 9 at 4 PM online
In addition to these, special sessions will be held with those involved and served in outreach ministries at both parishes. To sign up for a session, please leave your name and contact information with Christy Bartley, St Patrick
Communication Coordinator, at christy.bartley@stpatrickbridge.org. For questions, please contact Stephanie Pritts at stephanie.p@stmalachi.org. Thanks so much!