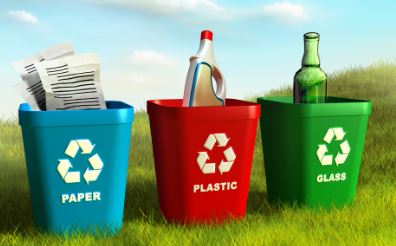 Did you know that the world of recycling has changed and currently some plastic containers are not recyclable? Here is some information and a few tips:
Info: All empty plastic bottles or jugs can be recycled. However, if it is not shaped like a bottle or jug, with an opening or a neck that's narrower than the body, place it in the regular trash. (The numbers on plastic containers are codes used by the plastics industry to identify the type of chemicals used to make the container. The codes no longer determine if an item is recyclable.
TIP 1:  Recycle bottles or jugs like water and soda bottles, shampoo bottles, milk, water, laundry detergent, etc. They should be rinsed, emptied, and the cap should be replaced. Continue to recycle cans, cartons, glass, paper and cardboard.
TIP 2: Never recycle Styrofoam and avoid using Syrofoam as much as possible.  Styrofoam is plastic inflated with air, and it breaks into tiny pieces  during the sorting process and in landfills.