Addiction Awareness Workshop, presented by the Samaritan Ministry in partnership with ADAMHS
---
This is a virtual workshop on October 23, 2021 via Zoom
---
6 CEU's will be available through ADAMHS.
---
Program Schedule
The Problem
The Impact of Addiction on Others
Jim Joyner, LICDC-CS
Joyner & Associates
Addiction as Brain Disease
Christina M. Delos Reyes, MD Dept. of Psychiatry University Hospitals/Case Med. Ctr.
Treatment Options: Finding Help
Judy Stowe, MA, LICDC-CS, Retired Addictions Consultant–Cleveland Clinic
Bringing the Twelve Steps to Life!
Jackie Krejcik, Certified Lay Ecclesial Minister
What Part can YOUR Church Play in Addiction and Recovery?
Jackie Krejcik, Certified Lay Ecclesial Minister
---
Free Program
There is no cost for this program.
Donations are welcome at:  faith.direct/OH337
(Choose: One-Time Gift: Samaritan Ministry)
.
---
Who Should Attend?
Addiction Professionals
Parish/Community Members
Clergy/Deacons/Religious
People in Recovery
Family Members
Spiritual Directors
---
Program Committee
Jackie Krejcik, MA

Jim Joyner, LICDC-CS

Judy Stowe, MA, LICDC, Chairperson
Rev. Anthony Scheurger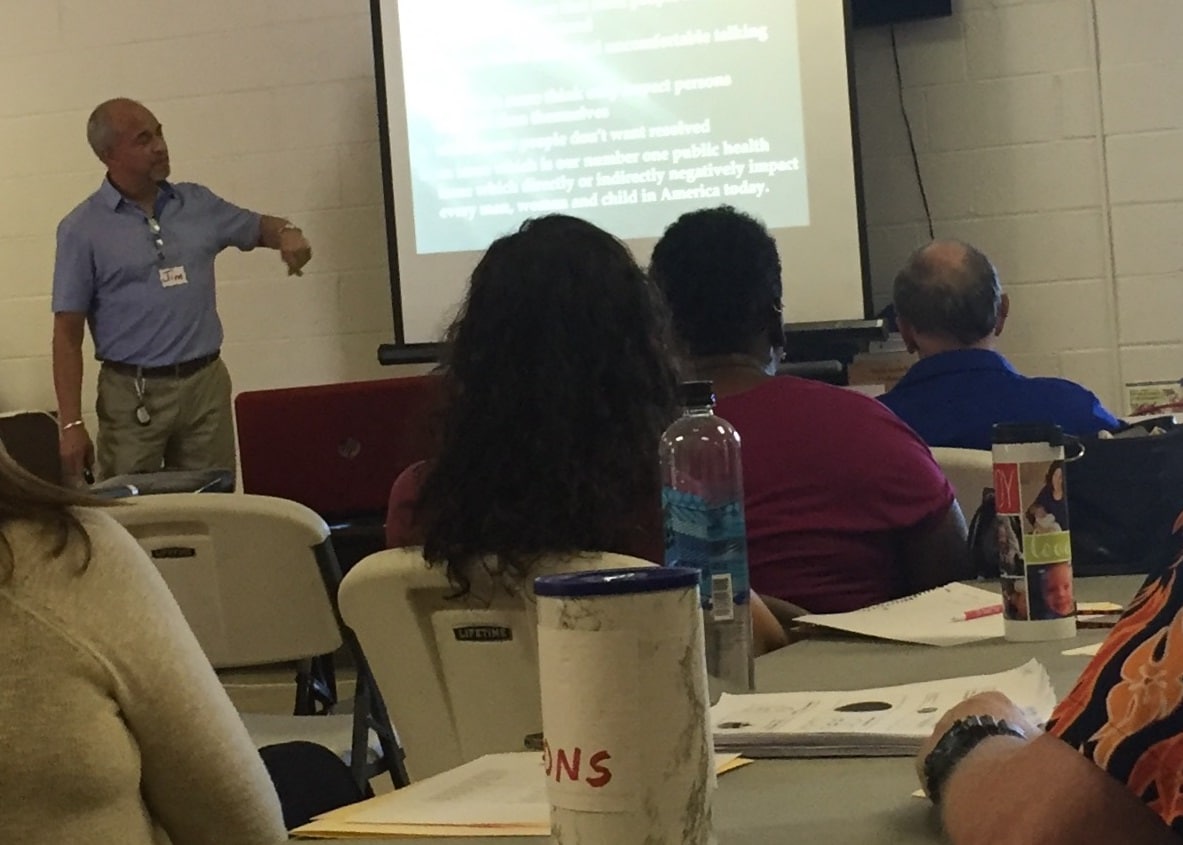 What is the Addiction Awareness Workshop?
The purpose of this course is to offer information to help individuals and families whose lives have been affected by issues caused by the use of alcohol and other drugs.
The program consists of educational sessions which will provide understanding of addiction/alcoholism as a brain disease, treatment options, effects on others, 12-Step programs of recovery and the church's response.
Why Is It Needed?
Substance abuse touches every community, especially with the current opiate epidemic.  Statistics suggest that 66% of the population uses alcohol and/or other drugs. Of those individuals, 20% experience major life consequences resulting from abuse (e.g. drunk driving, health problems — just two of MANY problems) and 10% develop the disease of alcoholism/addiction. Every alcoholic/addict affects 4 to 5 other lives.
What Will You Learn?
During each FREE session, speakers will discuss relevant topics including:
Addiction as a brain disease
Effects of drinking/using on others
Treatment and assessment tools
12 step programs of recovery
Resources in the community
Treatment costs
Tri-Fold Brochure Available
Download the Informational Brochure
For Questions, Please Contact:
Judy Stowe
(216) 280-0675
judystowe@gmail.com
---
Plan on Attending the Workshop? Register Below by 10/20/2021: