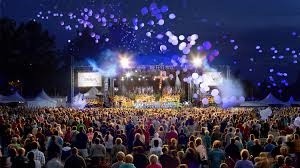 FEST 2015, our Catholic Family FESTival is Sunday, August 9th from Noon till 10:00 PM at the Center for Pastoral Leadership in Wickliffe.  Thousands from across the region will come for a day o faith, family and fun and it's all FREE!
Great Music will be heard from Matt Maher, Building 429, Steven Curtis Chapman and MercyMe.
Outdoor Mass beins at 8:00 PM followed by fireworks.
Parking is convenient.
For more information, see www.theFEST.us or call the FEST office at (440) 943-7662.