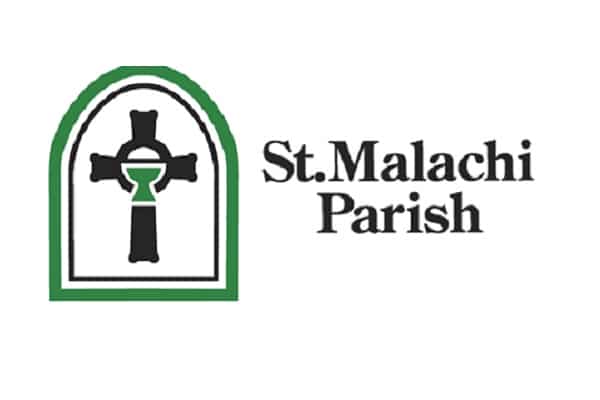 With the arrival of Fall & Christmas coming soon, we are again offering several styles of St. Malachi sweatshirts, vests, tees & polo shirts in various colors! New this time are the St. Malachi baseball cap & Monday
Night Meal T-shirts! Our church logo will appear on the left chest pocket. Order forms are at the doors of the church. You can pay by credit card or check. If paying by credit card, please call the rectory. If paying by check, make it payable to St. Malachi Parish. Mail your order form to the rectory or drop it in the
collection & mark the envelope "Shirt Order." All orders due by October  8, 2018. Proceeds benefit our ministry. St. Malachi clothing makes great Christmas gifts!