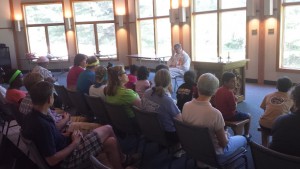 As a preview to our July/August Parish Retreat, all are invited to Parish Nazareth Day on Sunday Feb. 1,2015 at10:15AM in the Hall. All ages are invited to participate in song and activities that add a depth of meaning to everyday life.
Bring a Nazareth snack to share: flat bread with butter or hummus; cheese; dried apricots,dates and figs; grapes and sliced apples. Also needed are many flat white or beige sheets and spray bottles for "painting."
Information and signup for weekend, July31, 2015-August 1, 2015 at St. Leonard Retreat House in Avon, will be available.
Contact Stephanie Pritts: stephanie.p@stmalachi.org  216-861-5343