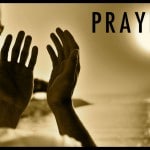 Join us on Saturday, January 23, 2021 from 10AM—12:30PM via Zoom  and discover the meaning of Psalm 46: "Be Still and know that I am God."   The workshop is free and open to all. In this workshop we will explore the indwelling presence of God within each of us through the practice of a method of Christian meditation – Centering Prayer.
Experienced practitioners, commissioned through Contemplative Outreach Ltd., will lead a discussion about the benefits of Centering Prayer in ordinary life and together we will experience two periods of practice. Zoom from your home or office. We will send you the Zoom link a few days before the event.
To Register: Please contact Mary Warren via email or telephone mwarren25@cox.net or 216-221-2975.