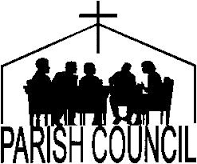 Please prayerfully read these submissions from candidates for Parish Council. Voting will start at our
April 25th Annual Meeting and end on May 10, 2021. Here is information from our Parish Council
Guidelines:
The Council collaborates with the Pastor in guiding the life and pastoral ministry of St. Malachi
Parish. The Council is an energizing, representative unit, in which diverse members of the parish
community bring their wisdom to bear on the issues and challenges of parish life.
It engages the entire parish community in accomplishing the mission and ministry of the church.  Click here to see a list of candidate and a short bio.  Click Here to vote online.