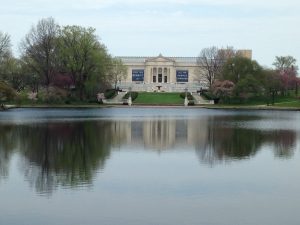 As part of our marriage preparation journey all engaged couples are invited to participate in a "Date with Fr Gurnick" at the Cleveland Museum of Art from 1:30-4:30PM. 
The following dates for 2020 are:
Sunday, February 2nd (March – June weddings);
Sunday, June 28th (July – September weddings);
Sunday, October 4th (October – December weddings).
Couples can choose a date earlier than their scheduled block if it is more convenient. Please RSVP to Fr. Gurnick at least two weeks prior to your preferred date at mgurnick@dioceseofcleveland.org.