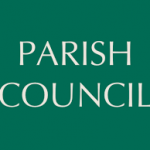 New proposed Parish Council Guidelines are available for your review at the links below.  Council members will be available for questions next weekend after Masses in the vestibule and at Coffee Hours. 
A presentation about the guidelines was held on Sunday, September 24, 2016.  Here is the answer to one of the questions about the proposed guidelines.
Q. What is "fully initiated" Catholic and why is it in the proposed guidelines for for Parish Council?
A. A fully initiated Catholic has received the sacraments of Baptism, Communion and Confirmation.  According to U.S. Council of Bishops; "Anointed by the Holy Spirit at Confirmation, Christians strengthen their bond with the Church and become better equipped to carry out the Church's mission of love and service." This is in line with the leadership roles of council members: "The Council collaborates with the Pastor in guiding the life and pastoral ministry of St. Malachi Parish."  (proposed guideline, page 1, section II, Purpose and Function of the Council)
One can think of this in relation to other organizations.  For instance, top executives would be expected to be fully initiated into a company.
Voting on the proposed Guidelines will begin next Saturday, September 24, 2016 and conclude Sunday, October 9, 2016 after the 11:30AM Mass. Ballots & ballot boxes will be at church doors; voting can be done on-line. Thank you for participating in this process for the benefit of St. Malachi.
New Proposed Parish Council Guidelines
Overview of Proposed Parish Council Guidelines and Implementation Plan
Map of Major Proposed Changes to Parish Council Guidelines 
New-guidelines-questions-and-answers
Click Here to Vote On-Line (Voting ends on October 9th, 2016)