Please meet the nominees for this year's At Large positions for Parish Council.  Voting will take place online and via paper ballot beginning April 29th.   Members of the Parish of St. Malachi will vote for three of the persons below to serve each for a three year term.
Please do consider a  diversity of ages and experiences on the Council as a whole.  Whoever is elected will join the members of Council who remain:  Jeannie Cleary-Burns, Jeff Barbalics, Matt Rossman, Mike Graham, Kay Vine, Kevin Aylward, Cathy Graham, Dave Kennard, Dorothy Weathers, Nadge Herceg, Linda Kennard, Marie James, and Kate Gallo.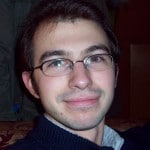 Hi! My name is Peter Chengelis. When I first came to St. Malachi three years ago, I was a young adult new to the neighborhood and looking for a convenient place to go to church.  Fortunately, the people here instantly drew me in.  Without really realizing what was happening, I found myself more and more involved.  First, with the Christian Formation program, where I am teaching fourth and fifth grade, then the Evangelization Commission and the Parish Pastoral Council.
Seeing how we have grown as a parish over the last couple of years has truly inspired me, and I now look forward to our efforts to become a more welcoming and engaging parish to all the people we serve.
Hello!  My name is Heather Gerheim-Gladden.  I am married to George and we have two amazing boys.  My family and I have belonged to St. Malachi for eleven years.  I enjoy sharing my time and talents with my church family.  Currently, I co-teach the preschool/kindergarten/first grade Christian formation class.  I am also a Eucharistic minister and an occasional member of the St. Malachi music ministry.  I have also tried my hand at lectoring.
I would like to be an at-large member of parish council so I can thoughtfully and prayerfully help our parish look to the future and meet the needs of young families.  I wish for St. Malachi to remain dynamic and forward-thinking and do the best job possible to minister in a changing neighborhood and world.  I would be honored if you would choose me to serve you.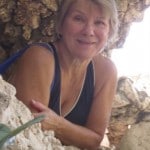 Hello! My name is Cathy Jacob. St. Malachi's has been at the center of my life for many years:  as a member of the Community, the place of my wedding, of my children's baptisms and weddings, and my husband's funeral.  I have served in many capacities over the years, and most recently have been privileged to be a member and Vice-Chairperson of our first Parish Council as a new merged parish.  I bring patience, good listening and conflict-resolutions skills (as a parent, mental health nurse, and therapist), and an unwavering belief in God's presence in our lives.
It has been a challenging 2 years and more challenges are ahead.  I believe we are at a critical point in our Church and parish.  We have a strong tradition at St. Malachi's of welcoming liturgies, ministry to the poor, and lay leadership.  I want to see us continue these traditions and grow even more as a faith-filled community.  I would like to serve again as an At-Large member of Council.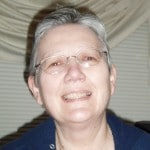 My name is Terry Jungquist. I have served on the Pastoral Council for the past two years as part of the Leadership team.
I am willing to return to Council as an At-Large member because I am aware of the positive impact the Council has had in the growth of our "new" parish. The merger process continues. We move forward on our journey as St. Malachi Parish, recognizing our first two years of life have seen us taking our "baby steps".
At the same time I am conscious of the many opportunities available to me to participate in the life of our parish. Please consider the new names and faces here. They have their unique talents to bring.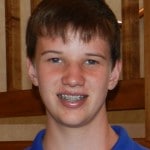 My name is John Speier, and I have been a life-long member of St. Malachi.  I am currently a sophomore at St. Ignatius High School, where I am involved with the Marching Band, Academic Challenge and other extracurricular activities.
I believe wholeheartedly in the mission of St. Malachi, particularly the service to the poor.  I feel that it is extremely important for the youth of St. Malachi to become involved, and in order to generate interest in the youth, they must understand what is going on in the Parish.
This is where I feel I can make the greatest impact: on my peers.  I can communicate the Church's position on issues and help them understand what is going on in the parish.